Social Studies Activities
PBS Social Studies - Lesson plans & activities for a variety of subjects. Select from grade range & topic.
Primary Games - Several online games to help elementary students learn about Social studies. Holiday fun, transportation, name that flag, the olympics, name that president, US symbols match, name that state, Diego Smart, The Pharaoh's Tomb & lemonade stand.
Countries Hangman - Play hangman online and learn about countries of the world. You guess the letter and if wrong it draw the face.
Geonet - Interactive trivia games for Untied States history, geography & culture and world history, geography & culture. By Houghton Mifflin.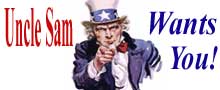 To learn about your countries' politics!
Read the latest political news, opinions, polls & blogs. Check out the best political radio shows, humor, forums, books & magazines. Learn about United States political history, theory & famous speeches. The ultimate guide to politics!
www.USPoliticsGuide.com
Social Studies Activities
Scott Foresman - Several online free activities for all ages. Social Studies library with dictionary, encyclopedia and Atlas. Interactive world map, This day in history 7 more. In English & Spanish.
Scholastic- Games for kids assisting learning in: States: Place states into an interactive map of the United States. Planets & a time travel game as well as other interactive science games.
United States Map - Simple interactive map of the United States of America. Learn state names and where they're located. Also learn state capitals and state nicknames. Click the state and it reads it to them. Great for new readers and TESL.