Gamify Budgeting With This Fun Math Worksheet That Kids Love!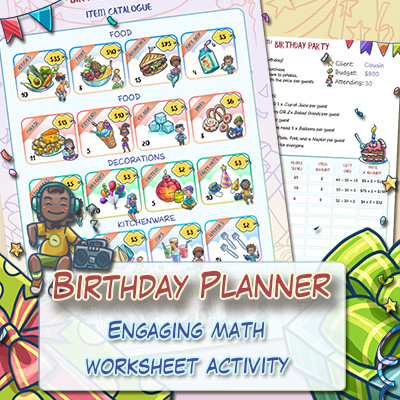 Treat yourself to a stress-free lesson. This math worksheet makes budgeting simple and fun to learn. Your only job? Print the worksheets, and watch your students' smiles.
Ready to inspire your kids?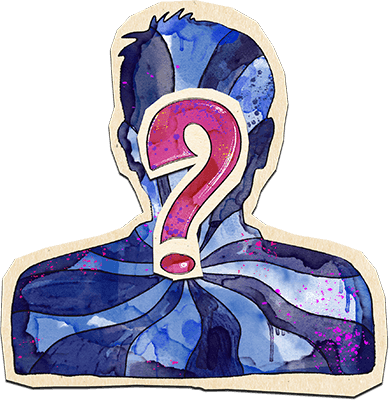 Designed For 6th-7th Grade Students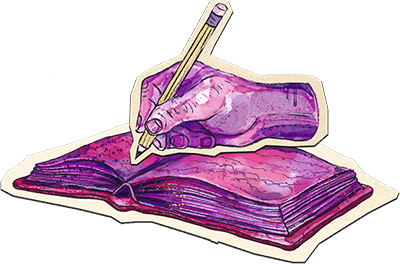 Mathematics (Budgeting: Mult. & Div.)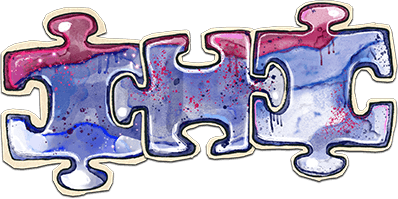 Customizable for any grade level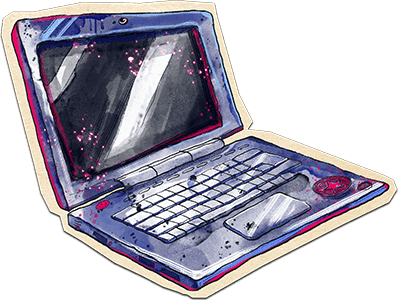 Instant download and Easy Print
Be Sure to Account For Fun!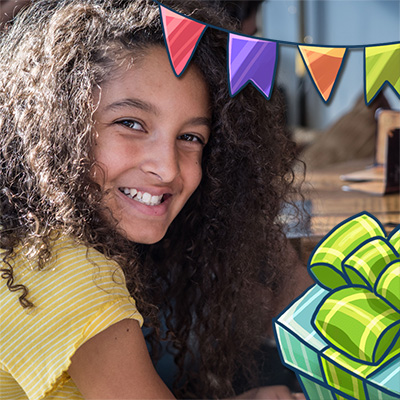 Budgeting and accounting are dry and boring...
... unless you're planning your dream party!
Kids naturally love to learn about things that are important to them.
The problem is, only teachers seem to understand how algebra is a useful skill! Fortunately, it's super easy to make budgeting skills relevant to your students' personal passions.
This 'Birthday Planner' math worksheet is designed as an engaging classroom activity that links 'real-life' with key budgeting and math skills.
Students get invested in their learning, as this activity allows freedom of choice, while clearly demonstrating an exciting, real-world application of 'boring' math skills.
The math worksheet itself is also totally editable, so you have complete control over the content, difficulty, and duration of your math lesson.
How Does This Math Activity Work?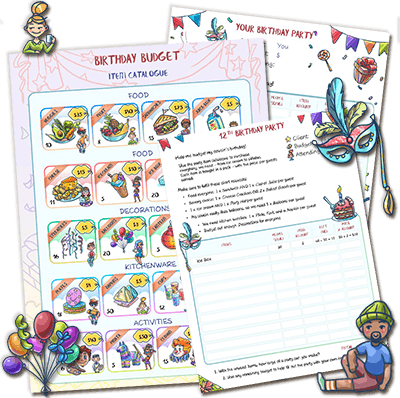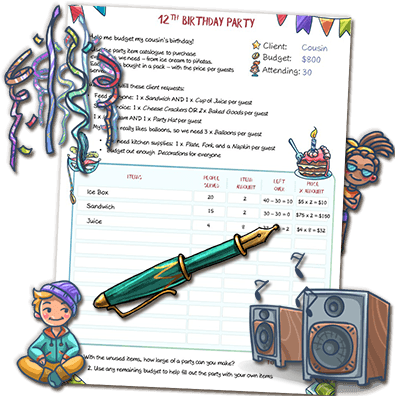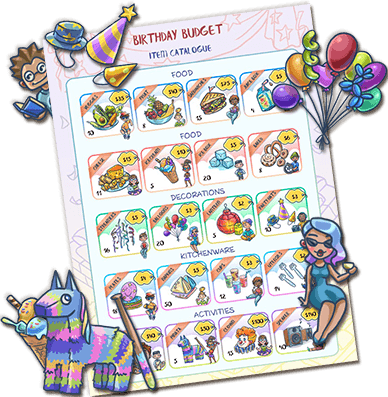 Students must work within a strict set of requirements to plan a birthday party.
Using key math skills, they budget for the items they'll need for the party.
Afterwards, students can go ahead and plan their own dream party!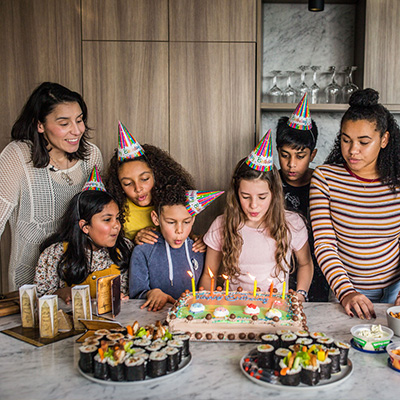 This printable math worksheet is 100% classroom-ready, and fully curriculum aligned. All you need to do is print out a copy of the worksheet for each student (or group of students, if you want to turn it into a team challenge).
In this worksheet, students will practice math and budgeting skills to plan a birthday party for their cousin.
After making sure they've budgeted for everything that their cousin wants, students have complete freedom to plan the rest of the party. However, they must be mindful of the budget, as they don't have enough money to buy everything.
Finally, students have the opportunity to plan their own dream party from scratch. Just give them a budget, and let them unleash their creativity! (This section really highlights the practical application of what they've just learned.)
What You Get In Your Math Worksheet Kit: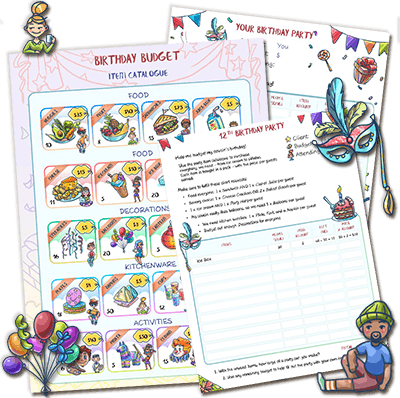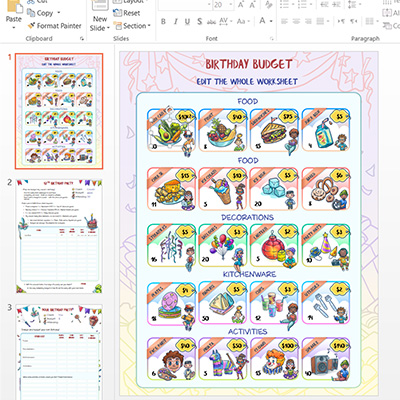 One Classroom-Ready Math Lesson
All the hard work is done for you! Every printable worksheet and answer key you need is included.
Complete Control Over Customization
Your classroom, your rules. You can easily edit the worksheet using our simple worksheet editor.
Easy, Comprehensive Setup Guide
You won't waste time being stuck. We walk you through the entire worksheet step-by-step.
How You'll Breeze Through Lesson-Prep:
Saves you time. Work's already done!
There's a lot on your plate.
So we've made sure that this kit is ready-to-go in under 30 minutes.
Download. Print. Done.
(coffee, anyone?)
Saves You Stress. We're Here For You
Our easy-to-follow setup guides walk you through the puzzles, step-by-step.
Still got questions? No worries, our friendly support crew are just an email or Facebook message away.
Saves you $$$. Buy once, use forever
The worksheet is yours to keep, forever!
Now you've got an easy, editable, reusable classroom activity in your back pocket that you can run year after year.
Plus, You Get These Added Bonuses: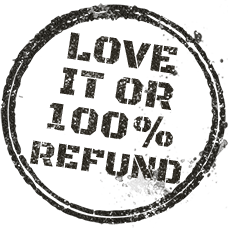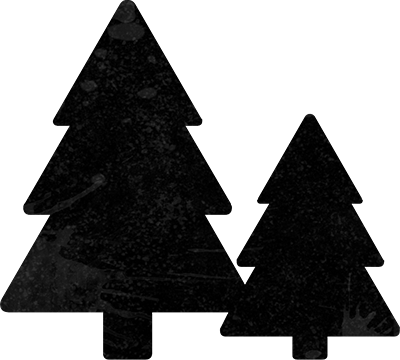 Risk-Free Refund Guarantee
Did your students hate it? No worries, we'll send you a 100% refund. No questions asked!
Totally Earth Friendly. Always.
Just print what you need. No wasted packaging. No postage. No messy production costs. Yay!
What Other Teachers Think Of Our Kits:
And, You're Paying it Forward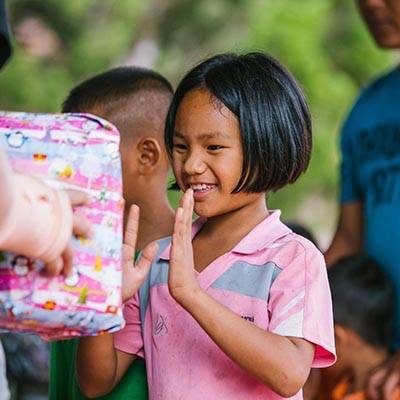 20% from your purchase will be donated to help kids escape poverty and child trafficking in rural Thailand.
This is the perfect chance to start the conversation with your class around the global community, privilege, and leaving a legacy.
Check out the full story
here.
Your students are about to get invested in MATH! Just download the worksheet for only .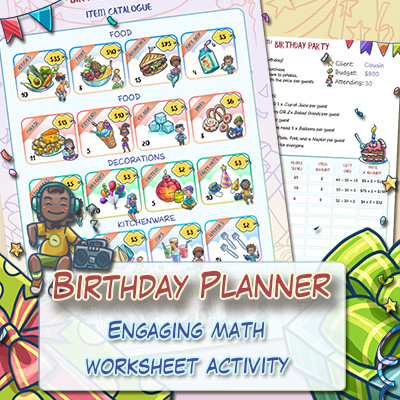 Or, Save 50% by grabbing 4 math activity kits in one bundle
Thrill your class again and again with this ultimate value-pack. You get our four BEST math games: