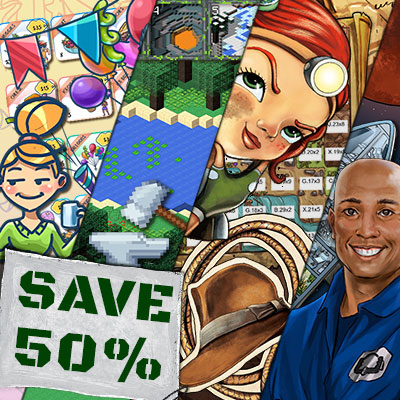 Save big with this classroom math activity bundle
It's time to supercharge your classroom! This invaluable teaching resource fully immerses kids in your math lesson. Your students will be so wrapped up in engaging storylines and gripping challenges, that they won't realise they're learning!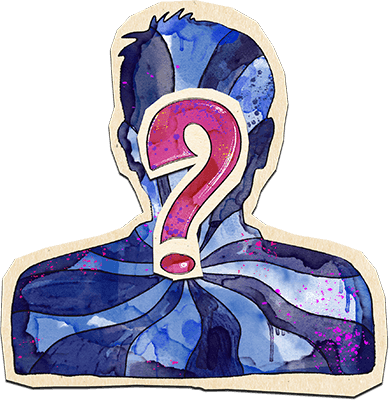 Designed for Middle school students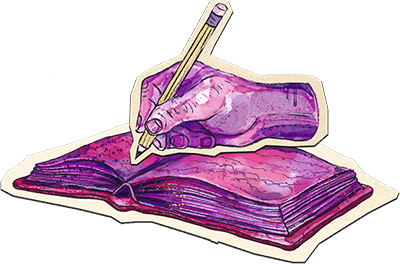 Covers mental math, budgeting and more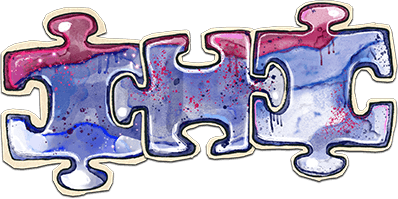 Customizable for your students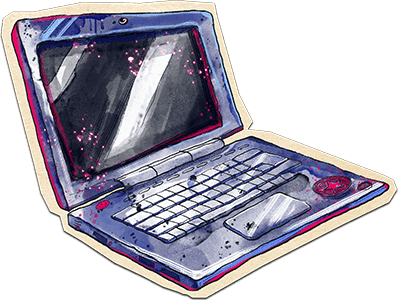 Instant download, Print & play
This is the Math Lesson Teachers Dream Of
Imagine it.... a focused classroom, a heavy wallet, and the headspace to actually enjoy it all.
Ready to make the dream a reality?
This cash-saving bundle includes our four most engaging math activities to thrill your kids and energize your classroom. It's the ultimate teachers resource for your math, STEM, or homeschool curriculum.
We've master-crafted each math activity to set up quickly and easily. All you need to do is print the activity sheets. No extra lesson prep required!
Each math activity:
Reinforces key math skills.
'Gamifies' learning to engage students from the start.
Requires students to actively exercise critical thinking and problem-solving skills in order to solve complex puzzles.
You Get These Four Gripping Math Activities:
Multiplication and Division | 6th - 7th Grade
Capture your students imagination by taking them on a treasure hunt for an ancient Egyptian treasure!
Students will solve math problems across five different puzzle sheets to reveal the hidden codes and find the treasure.
It's a classroom or homeschool adventure that students will remember, and makes for a perfect supplement to your history curriculum.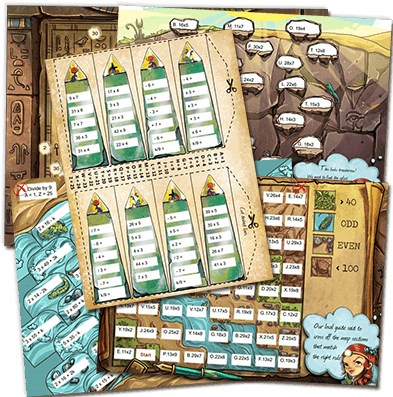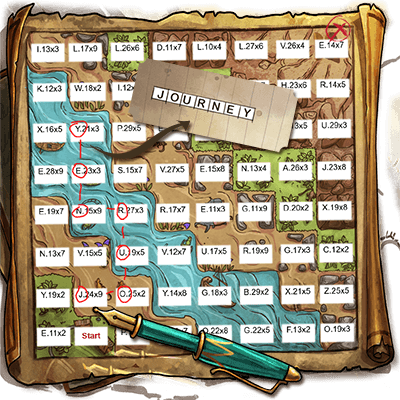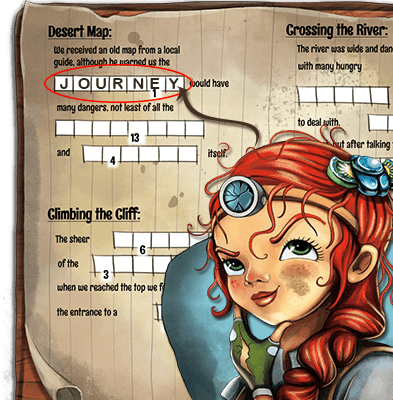 Mental Math (x/÷/+/-, time, currency, etc.) | 6th - 9th Grade
This competitive math challenge energizes your classroom and leaves your kids begging for more!
BingoCraft is a whole-classroom rapid-fire math contest that pits students against each other (individually or in teams) to see who can solve equations and craft their armor set first.
Guaranteed to transform dull 'math practice' into an event your kids will look forward to every single time!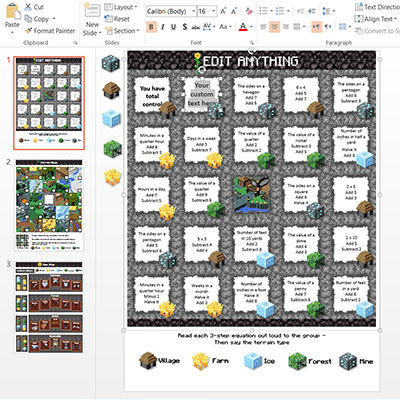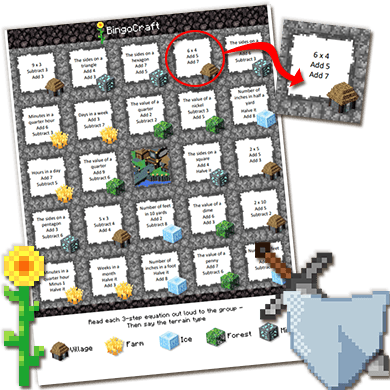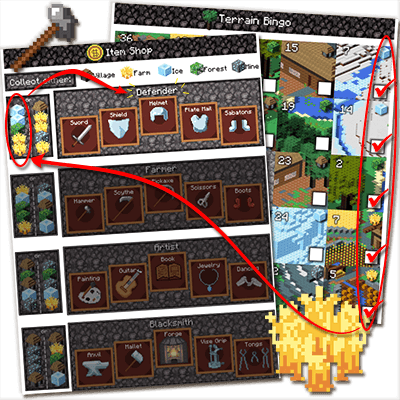 Math (x & ÷) & Physics Challenges | 7th - 9th Grade
This math worksheet activity puts your kids in the pilot seat of the SpaceX mission to Mars.
Students will explore the key components of SpaceX's Mars mission, engage with real-world, open-ended problems, and participate in active group discussion.
This fascinating classroom activity integrates perfectly into any math, science, physics, or STEM lesson. The end result? A whole class of excited space cadets!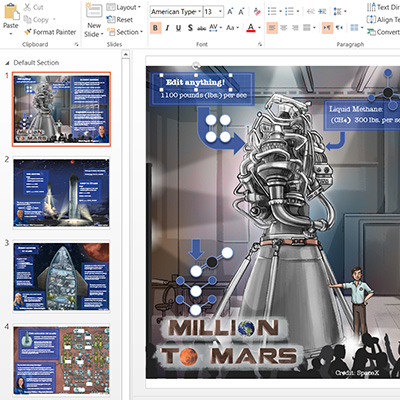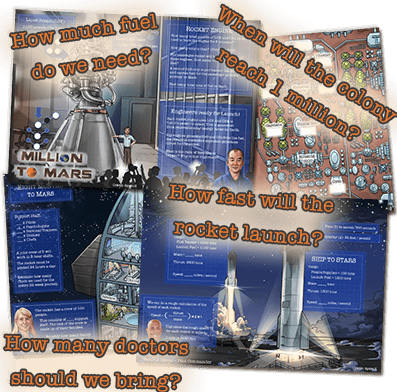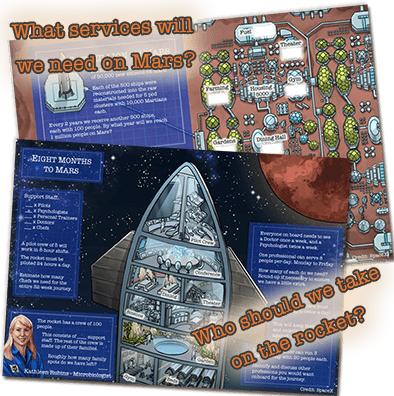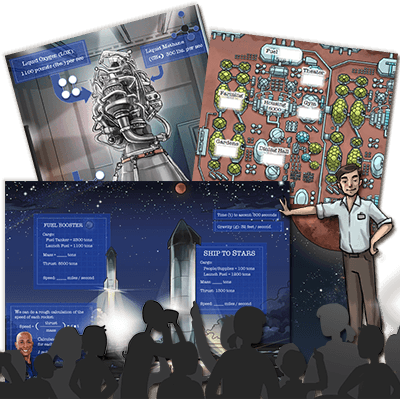 Budgeting, Multiplication & Division | 6th - 7th Grade
Get your kids invested in learning to budget by linking abstract skills to fun, real-life decisions.
Students will develop budgeting skill as well as creativity under constraint by planing their dream party under realistic limitations.
This is the perfect classroom, group, or homeschool assignment for kids who love to dream!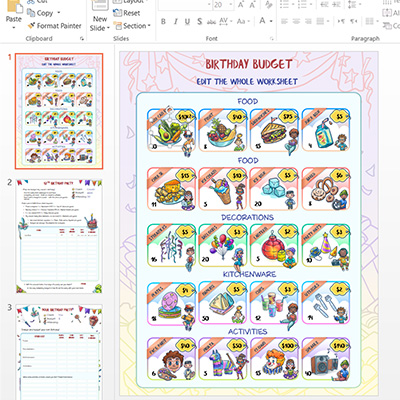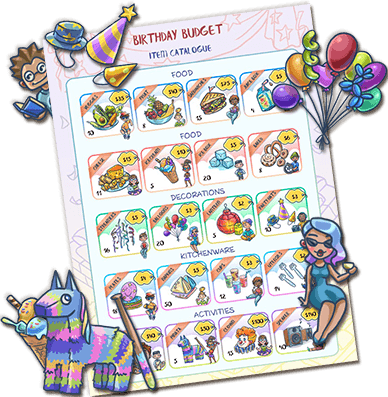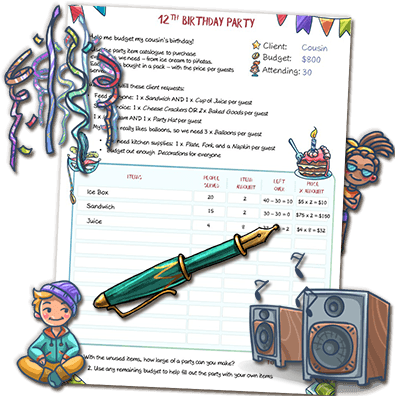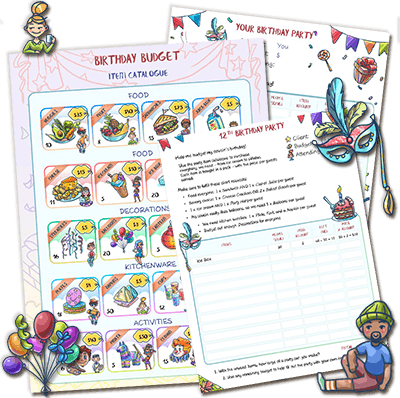 PLUS You Get These Free Bonuses: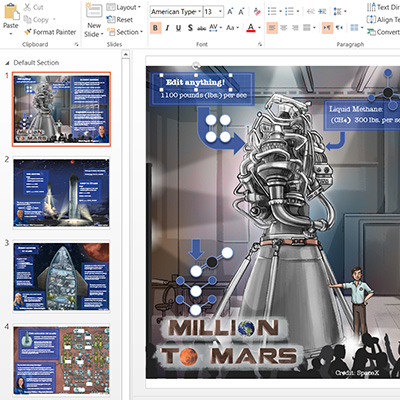 Experience Editor For Total Control
This is your lesson. Your classroom. Your kid.
So we've handed you the reigns. Go for it!
Each math activity sheet is 100% editable.
Just use the simple Powerpoint Experience Editor to modify the worksheets to suit your classroom and curriculum perfectly. (or, you can run the activity again, but with different answers!)
You have total control over the content, duration and difficulty of your math activity.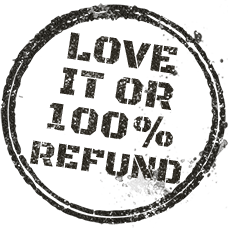 Risk Free Refund Guarantee
This is a value pack. Emphasis on value!
We hate wasting money, so we've included a 100% refund guarantee.
Don't love the activity sheets? Did your class not get it? Not quite what you wanted? No worries! We'll send you a full refund, no questions asked.

There's A Person Here to Help
We've got your back. Always.
If you're stuck, having a problem with the activity, need a couple of extra pointers, or just want someone to chat to in the teacher's lounge, then shoot us a message over email.
We'll get back to you in person - no need to deal with unhelpful robot support desks!
What Other Teachers Think:
And, You're Demonstrating How To Pay It Forward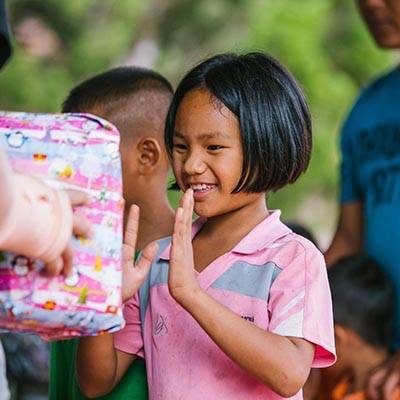 20% from your purchase will be donated to help kids escape poverty and child trafficking in rural Thailand.
This is the perfect chance to start the conversation with your class around the global community, privilege, and leaving a legacy.
Check out the full story
here.
Isn't it time math was cool again?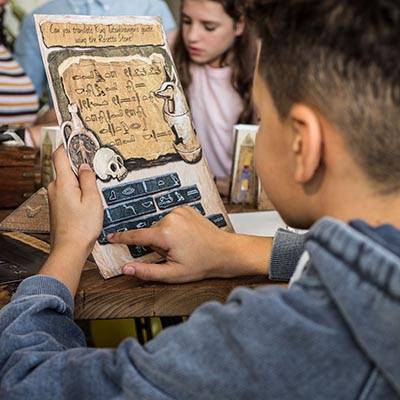 Put away those boring worksheets, you're about to become the 'cool teacher!'
Students learn the best when they're truly engaged in what they're learning. You can ignite that passion.
Use these worksheets to gamify learning, spark critical thinking, and immerse students in your math or STEM lessons through imaginative 'play'.
Don't worry, the whole thing is designed to be easy on your time and budget from start to finish. Just print the sheets and you're good to go.
Your next math lesson is all planned for you.
Are you ready?
Spark Their Love of Math! Grab 4 Captivating Math Adventures And Save 50%