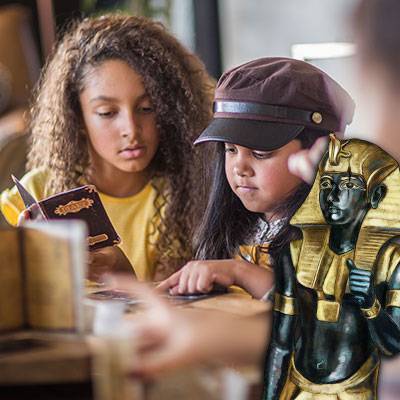 Classroom Escape Room Games - The Ultimate Teaching Tool To Thrill Your Students Into Learning!
Here's how you'll secure classroom engagement, enhance your students' problem-solving skills, and become the 'cool teacher' on the block, all in one genius move! Transform your classroom into an escape room with one simple download.
Do Your Students Have Ping-Pong Ball Eyes?
We get it. Some days it feels like you work at Zombie Middle School. You see thumbs twitching, desperately seeking devices. Eyes stare blankly forward.
You need something to snap them back into the room. Something that will not only grab their attention but pique their interest. Something that will, for an hour, make them think school is cool. And not just another brick in the wall.
We have the solution for you. All you need is a printer, and maybe a combination lock. Or a few combination locks. You decide.
What are we talking about?
Yes, it's time to lock up your students! Add escape games to your curriculum, and you'll have your students' captive attention!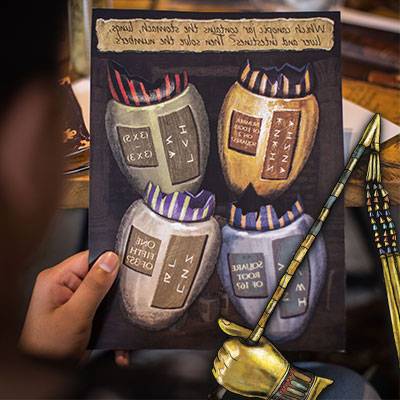 What is a Classroom Escape Room Game?
In a nutshell, an escape room game is a co-operative experience that requires your students to overcome a series of challenges which stretch their interpersonal, problem-solving and critical thinking skills.
Surely, you've heard of escape rooms.  If you've been living under a rock, and have never been to an escape room, check out our sister-site's quick explanation of how they work, here. Then put "play an escape room" on your to-do list. Near the top.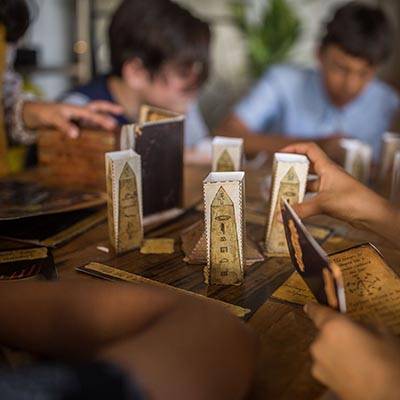 A school escape room allows you to teach several skills at once, in addition to covering curriculum-relevant material. The students will focus so much on having fun that they won't realize they're learning!
Until you tell them later, of course.
The downside is, taking a class to a professional escape room won't work. Most escape rooms are capped at eight people. Most don't have the themes you need. Zombies and voodoo queens seldom make their way into your curriculum.
Never fear. With a printer and a little imagination, you can stage a school escape room game in your own classroom. No need for permission slips, chaperones, or three hour rides on a hot bus!
But... How Would That Even Work?
We know. Professional escape rooms feature fantastic special effects. Bombs blink and whir as you try to defuse them. Zombies on chains hunt you down. You have to reach into deep dark holes to find the lever that opens the door.
Of course, special effects don't work at school. The principal might yell if you constructed a vampire's lair in the middle of the room. Placing trap doors under students' desks might get you a visit from their parents' lawyers or, even worse, the parents.
Solving puzzles, not special effects, makes the school escape room fun. You don't need elaborate props. You need a good story and challenging but fair riddles. That's it!
Of course, if you want, you can go all out. Check out the escape room this mom created for her daughter's birthday party! She used dollar store spiders, combination locks, and rubber snakes to turn the room into an Egyptian tomb. Or for more inspiration, check out how this teacher transformed her classroom into an escape room adventure. This setup, while requiring a little more effort, draws kids into the game.
These games aren't just for kids. Major Rex Thomen used a minimalist setup to teach critical thinking to students at a Military College (read more here). The game seized their minds and held their focus. His students learned teamwork and how to tackle a group problem.
Whether you go all out and transform the room, or just take the simple approach, either setup works. The kids will want to escape. They will learn how to work as a team, think outside of the box, and apply lessons learned in an attempt to escape.
Four to six players work best for a game. Pick teams and let your students compete! The winners get pride, glory, and perhaps an extra ten minutes out of your hair recess!
For an hour, you will see no ping-pong eyes. No twitching thumbs. Just a mad scramble to unlock the clues that allow them to escape.
Really? A Classroom Escape Room? Does This Count As Learning?
Absolutely. Okay, they're having fun. Lots of fun. More fun than you had in school. But that just makes it easier for them to learn.
As a teacher, you want your students to learn certain essential tools. Dividing fractions. The law of gravity. The fact that Einstein never owned a hairbrush. (Okay, that last one may not be a proven fact, but it sure looks right!)
They need to understand how to use the facts that you teach them. An escape room builds those mental muscles by training their problem-solving skills as much as their knowledge of facts.
How Escape Room Games Will Engage Your Students' Thinking
All learning styles covered: Our escape games simultaneously engage visual, auditory, and kinesthetic learners.
Critical thinking: Escape games have room for subject matter expertise. But they also promote critical thinking, teamwork, and communication skills.
Attention: The brilliant storylines and ticking clock keep kids focused on the task at hand. Minds don't wander. Notes aren't passed.
Students Love It: The essential features of video games and role-playing games drive escape rooms, encouraging students to fully engage with the game, and generating Intrinsic Motivation to Learn.
Teamwork: You identify natural leaders using escape games. This shows you which kids will help move the class forward. It also allows you to see which kids need extra work at asserting themselves.
Blooms Taxonomy: Escape games elevate students' knowledge and comprehension into the application, analysis, synthesis, and evaluation levels of Bloom's Taxonomy.
Game Theory: Escape games provide an excellent avenue to explore the principles and theory of game design, a growing and potentially fulfilling, and enriching career.
Problem Solving: Linear and non-linear gameplay reinforce the logic principles required to program computers, an increasingly vital skill.
Be on the cutting edge: Escape games are one of the most challenging, exciting, and intellectual team building experiences available. Kids engage from the moment the game starts. The teacher can see their progression, strengths, and weaknesses as the game unfolds.
So escape room games sharpen these key skills:
Effective communication
Creative problem solving
Task delegation
Team pride and self-confidence
Not to mention, you get to be the cool teacher! We know it's not about the schoolyard glory... but it is nice to be the teacher that all the kids hope they get next year. Your online reviews will look so good people will think you wrote them (you don't do that, do you?).
Finally, our games are reusable. Once you download them, you can use them an unlimited number of times. You only pay the one-time purchase price. After that, print as many copies as you like. You can even edit the games from year to year to keep one class from passing the solutions to the next.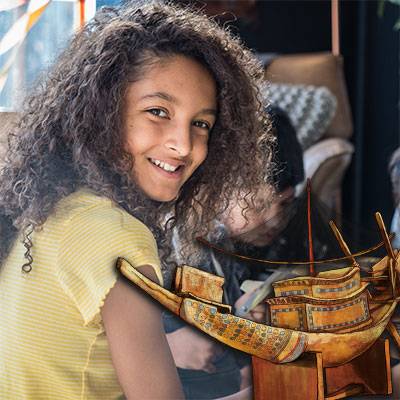 Are You Sure My Students Will Love Escape Games?
Without a doubt! Escape games offer something for everyone.
The competition and race to escape will lure some in. Others may relish the chance to break challenging riddles. Others will get lost in the story.
Escape games give students a break from formal lessons. No lectures. No lengthy reading assignments. No workbooks.
The classroom escape game stimulates your students while they learn. What better way to learn Egyptian history than to actually place themselves in the tomb?
The game also gives students instant feedback. Either the lock opens, or it doesn't. You know at once if you correctly solved the puzzle. You either escape or spend eternity in a tomb.
The instant feedback keeps them engaged. Quarterly grades are too remote to motivate some students. Many have trouble planning beyond the current moment. The escape game focuses their mind and energy on the steps needed to win.
You may want to make escape games a regular feature. Students who did not escape the first time will work twice as hard to win the next time. Having already been condemned to an eternity in a tomb, they will make sure that they escape the zombies!
Your students will be out of their seats. They will engage each other in productive interactions. For an hour, video games and the latest Netflix show will disappear. They will beg you for more escape games!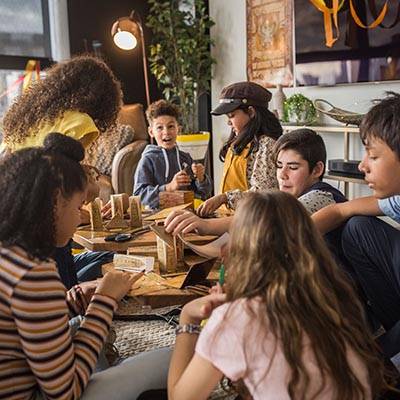 Still not convinced? Check out what this teacher did for her students! Her setup definitely took work, but what engaged the students was the game, not the setup. Even a minimal setup produces tremendous results!
Start By Downloading A Game
We know you've got your work cut out for you already, that's why this downloadable teaching resource is designed to save you time. Designing and testing your own escape room game will easily take up months of your precious Saturdays, but with this kit all you need to do is print it out.
Look for escape games with these features:
Print them as many times as you like. Don't buy games that have license fees, per-use fees, or that expire. Look for games that allow you to print them as many times as you want.
Editable. Your students will appreciate custom touches to the game. Insert the school mascot, classroom locations, or even your students' names! Include jokes or quirky sayings students associate with you. Customizing takes work, but it adds to the excitement. You can even assign the customizing to the students! (This makes for a surprisingly in-depth classroom activity or ongoing group assignment, and you'll be amazed at their creativity!)
Age Appropriate. Most likely, your students don't understand particle physics, quantum mechanics, or the proper use of a waste receptacle. You need a game that challenges them without frustrating them.
We offer two great options for setting up an Escape Room.
Download The Lost Mummy Experience Kit
The Lost Mummy Experience Kit provides a complete, downloadable escape room. Print, set up, and play. Sand and sarcophagus not included.
We designed the kit for use with ancient history classes. It caters to 8-13-year-olds, keeping them engaged and challenged. It forces them to apply lessons learned without the dry format found on a test. Trust us, we wish our school had escape rooms instead of multiple-choice tests!
The kit includes enough material for 2-3 curriculum-aligned lessons focusing on the history and culture of Ancient Egypt. The classroom resource pack allows complete customization to fit your students' age and course goals. The lessons work beautifully as an introduction to the topic or as a wrap-up to see how well the kids processed the material.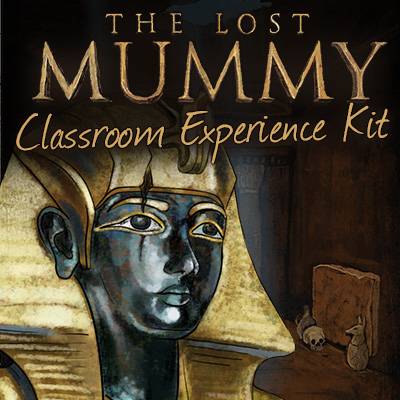 For The Truly Brave - Design Your Own Game
Few classroom experiences satisfy and reward more than designing a successful escape game. Okay, maybe watching your students grow and succeed is a little more rewarding, but seeing their excited smiles comes a close second!
We highly recommend that you play a downloadable escape game before designing your own (check them out here). Having a feel for how clues and puzzles work and how the game flows will help direct your design. (Plus, you can use the game's customizable Game Editor as a launching point for your own escape room adventure!)
Follow these steps to create an exciting escape room game for your students: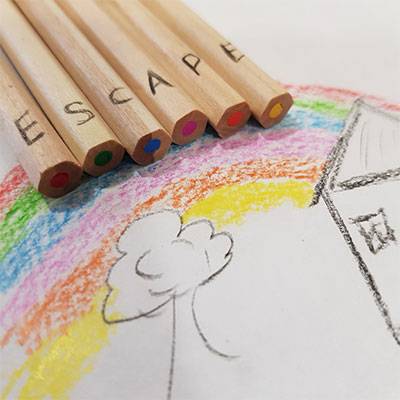 Step 1: Spin An Exciting Story
Exciting backstories engage students. Examples include:
Find the six-toed cat who stole Ernest Hemingway's manuscript of For Whom The Bell Tolls in time to get it to the publisher.
Race through the streets of Ancient Rome to try to save the life of Julius Caesar (hint: It will take saying more than "Beware the Ides of March.")
Search for buried treasure in caves or shipwrecks with coded maps and puzzles for clues.
You get the picture. The story represents your first chance to draw the students into the game. Make it wild!
Here are a few more stories that show how an escape game fits with your curriculum:
Search for the secret formula the scientist left behind to neutralize a deadly toxin (chemistry, social studies).
Follow the clues to solve a gruesome murder (chemistry, social studies, literature).
Find and destroy a cursed historical piece before it unleashes a plague (physics, history, geography).
Treasure hunters race against time to escape from an Egyptian tomb (history).
Spies uncover a nefarious plot to overthrow world governments (history, geography, political science).
Astronauts race to keep an asteroid from impacting earth (physics, astronomy).
Art thieves must determine the most valuable piece in the Louvre to steal (art history).
Space station engineers find a way to fix the bugs in the program that controls the life support system before it shuts down (computer science, physics).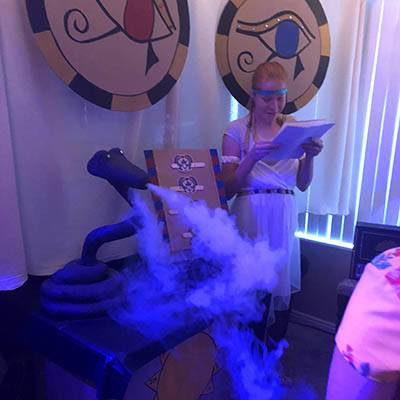 Step 2: Leave Interesting Clues
Once you've got your story nailed down, you need puzzles that challenge, engage, and motivate the students. This is the technical part of the process, and can get tricky. So to start you off, here is a list of DIY puzzles for your game!
You can write the clues on index cards or print them on perforated paper. If you plan on using the clues multiple times, we recommend laminating them.
Each clue in the game should lead to the next clue. Add to the fun by locking clues in boxes and forcing students to solve puzzles to access the box. If the subject is science or math, the students may need to solve formulas or problems to unlock the clue. You can also use cipher keys, digital locks, or just a plain locked closet door. The possibilities are endless.
To help move you forward, check out our Blueprint for Crafting Your First Escape Room. The blueprint's step-by-step instructions will keep you on track, helping you create a challenging but winnable game.
Winning the game can require tasks other than escaping. Students can win by diffusing a bomb, finding a book, stopping a murder, or even delivering new recipes to the cafeteria. The goal simply needs to be time-sensitive. The bomb explodes if not diffused within the hour. The thieves steal the Mona Lisa if the students fail to stop them in 45 minutes. Any time-sensitive goal will do.
Want a goal students will love? The students have one hour before the teacher returns to steal the answers to the test!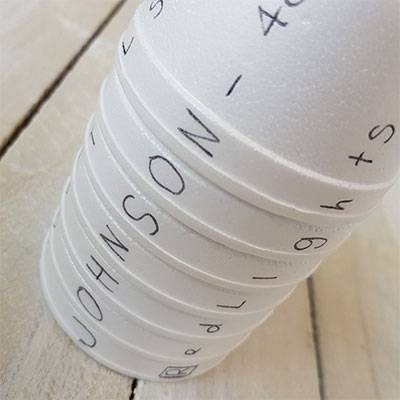 Step 3: Create an Enriching Learning Experience
Our experienced baristas here at Teacher's Cafe have discovered that there's an unlimited potential in the way you can infuse quality education with plain old-fashioned fun! Identify your teaching goal and let your imagination run wild!
You can test students on formulas or key concepts after the lesson, or even use the escape room as an assessment tool itself.
Alternatively, your escape room could function as a tool to reinforce key learning outcomes after conventional lessons.
You can even use the escape game to teach the material. Have students follow the clues to find the fate of Amelia Earhart or Edward V. Not only will they learn new information, but they may also be inspired to seek out other sources after the game to continue their education.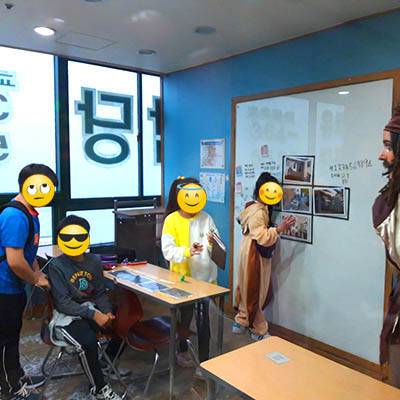 Always Follow-up With Your Students After the Escape Room Game
Regardless of whether you craft the experience yourself, or use a ready-to-play printable kit, always talk with the class afterwards! The game serves as much as a teaching tool after it's over as it does when the clock is ticking.
Make sure to ask your students about what worked, and where they could have done better. Analyzing their trains of thought in a structured way like this will develop higher levels of congitive awareness, and allow them to learn from both their successes and their failures.
You can also show your students how the skills needed to play the game apply in the real world. Discuss leadership, problem-solving skills, and communication. This can be a good introduction to certain career options your students may not have considered.
As a take-home assignment to reinforce these critical thinking and problem-solving skills, you can set your students a team project of creating their own 10-minute escape room game.
Finally, discuss the class subject you used. Did they learn anything new? Were they able to recall previous lessons? Are they inspired to learn more? These questions will reveal how well they mastered the information you covered.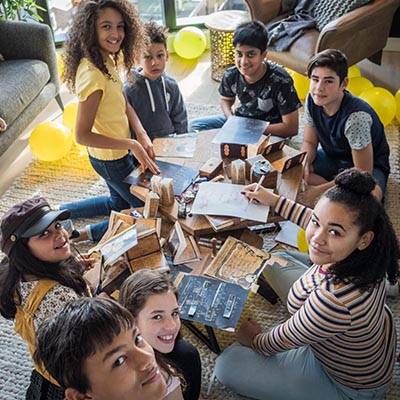 Give Your Students an Experience They'll NEVER Forget!
In a world full of short attention spans, kids are the worst. Escape games are the cure. Grab a game, some combination locks and boxes, and set your students on the path to loving learning!
Watching the kids tackle the puzzles, and applying their lessons may reinforce why you decided to teach. Their enthusiasm for the subject may inspire you to keep finding fun ways to promote education.
You never thought mummies, zombies, and six-toed cats could make such a difference in a kid's desire to learn. Now you know! Download one of the fully customizable escape games below and give your class a chance to learn and grow!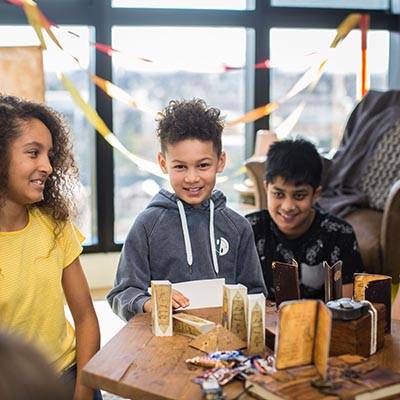 Ready to unleash your students' potential? Download the entire classroom escape kit for just :