Math and Reading Online Games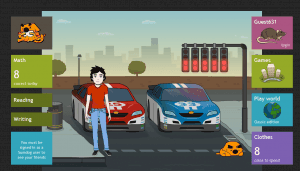 Sum Dog - Free educational games that motivate your students to practice math and Reading - while you have full control over what they learn. Students play educational games against others worldwide, while teachers control what they learn.
It uses a learning engine which understands each student, tailoring questions to their individual needs.
Set up your school free, then use our automated lesson tools to monitor your students' work.
Parent's and students can also set up a free log-in to play.
All games free to play. If you wish, though, you can subscribe for extra features.