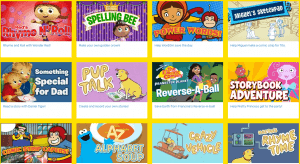 PBS Kids - Dozens of free online reading games covering several standards. Games are mostly for beginning readers or primary K-2.  Games cover: record a story, rhyme games, comic creator, letter recognition, opposites, and more.
CCSS.ELA-Literacy – English Language Arts Standards » Reading: Literature » K-2
Can cover many CCSS ESL standards so that students gain adequate exposure to a range of texts and tasks. Rigor is also infused through the requirement that students read increasingly complex texts through the grades.
Phonological Awareness
Phonics and Word Recognition